Event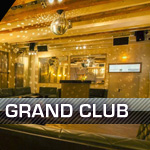 THE GRAND // SA // 31.03.2018
Location:

Hirtenstraße 4, 10178 Berlin

Venue:

The Grand Club - Berlin Mitte

Length:

23:00 – 06:00 am
***** NEW *****
RENDEZVOUS PRÄSENTIERT STOLZ
EXKLUSIVE PARTY IN THE GRAND CLUB

PARTY AUF 3 DANCE FLOORS:
Ballroom: RnB, House, Hip Hop, Dance Classics by DJ Size
Clubfloor: Russian Music al night long by DJ Daniel Ray
The Grand Bar: Vocal House, Deep House by DJ Ultimo
The Grand Terrace: Chill, Eat & Drink – whatever you want!
CLUB INFO:
THE GRAND – Szeneclub mit Berlinflair, der seinen roten Teppich gelegentlich für prominente Gäste ausrollt! Jetzt können auch die Rendezvous-Gäste die Räume einen der TOP 5 Berliner Clubs betreten!
Schickes und luxuriöses Ambiente, 3 Dance-Floors und eine premium Soundanlage für perfekte Sounds ist noch lange nicht alles, was THE GRAND seinen Party-Gästen zu bieten hat! Im Erdgeschoss des klassizistischen Gebäudes kann man vorab einen Drink in der Bar einnehmen oder im Restaurant die richtige Grundlage für eine unvergessliche Berliner Clubnacht schaffen.
Mache mehr aus einer Nacht… lass dich von uns verführen… auf eine ganz besondere Art…
in THE GRAND CLUB!
PARTY-SPECIALS:
★ 3 Dance Floors & Terrace: Dance, Chill, Drink, Eat…
★ Special Drinks
★ Happy Hour
★ Limousinen-Service
★ VIP-Bereich